Specifications
Photos
Videos
Installations
Ensure your feed has a uniform, consistent blend with a horizontal mixer from Sudenga. The double-ribbon design provided a transverse, circular mixing that helps you produce a feed blend that meets your specific nutritional requirements. Available in sizes that range from 500 to 6000 pounds.
Horizontal Batch Mixers
1000, 2000, 4000 and 6000 lb capacities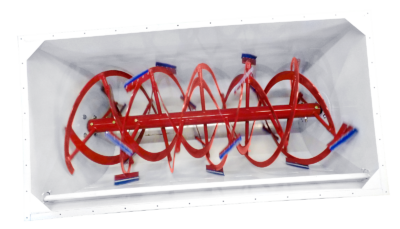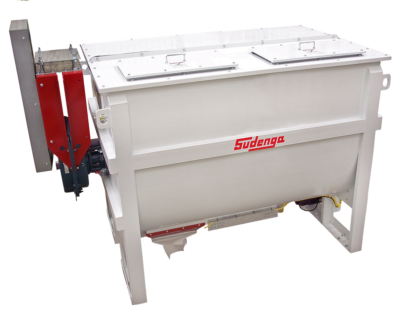 General Info

Sudenga's horizontal batch mixers feature a dual ribbon, paddle-style design that ensures a fast uniform mixing of all feed ingredients. Available with capacities up to 6000 pounds with the option for a 3 or 4-point scale system. This mixer is a great addition to any medium to large feed production.
Features

1000, 2000, 4000, and 6000 pound sizes available
Dual ribbon, paddle-style mixer for fast, uniform mixing
Helical gear drives standard
Manual, electric, or pneumatic gates available
Fat/oil manifold options
Scale system options, 3 or 4-point
Mild steel or stainless steel mixer tub available
Screw conveyor drive for M1000 and M2000 mixers; torque arm reducer drive for M4000 and M6000 mixers
Specifications
Horizontal Pre-Mixers
500 and 750 lb capacities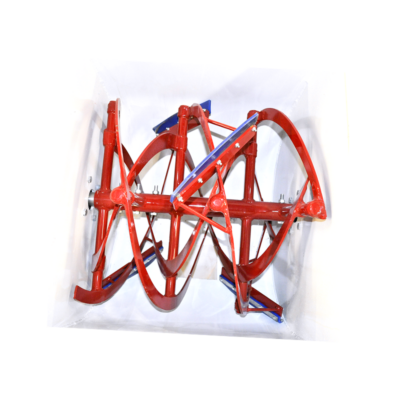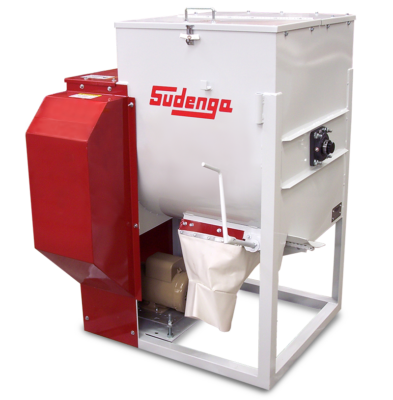 General Info

Looking for something smaller? Sudenga horizontal pre-mixers offer an efficient and economical solution for a variety of applications where small batches are necessary. Choose from two models providing 500-pound or 750-pound capacity.
Features

500 and 750 pound capacities
Dual ribbon, paddle-style mixer for fast, uniform mixing
Ribbon/paddle agitator for transverse and circular mixing
Urethane wipers for excellent clean out
Reliable, low maintenance drive system
Electric or pneumatic gates available
Fat/oil manifold options
Options: stainless steel tub, control panel, discharge auger
Specifications
Related Equipment
Mixer with Surge Hopper & Batching Skids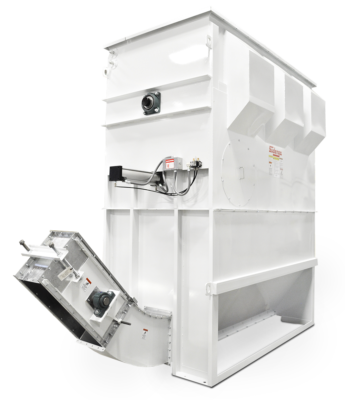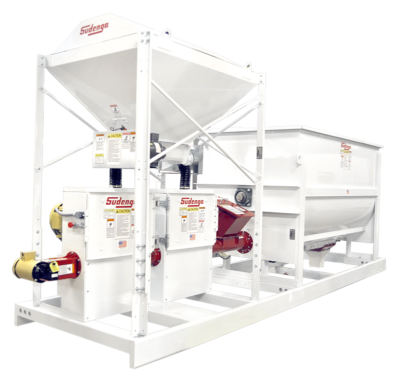 Other Mixing Solutions

Check out some of our other feed handling equipment that incorporate Sudenga mixers.

Mixer/Surge Hopper: Increase production with a specially designed surge hopper for your horizontal mixer. Sudenga's Horizontal Mixer / Surge Hopper combination can increase your production time with reduced batch cycle times and fast, efficient clean out. READ MORE
Batching Skids: Sudenga's skid-mounted feed batching systems provide a compact, all-in-one-solution that can be customized for your operation. Systems include options for mixers (1,000-6,000 lbs), hammermills (single, double, or none), surge hoppers, and motor control panels. READ MORE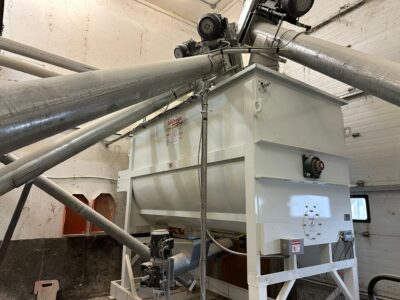 A variety of equipment was added to this farm site to help speed up their feed production process and allow the farmer to easily ship out feed to other farms.
Read More