Specifications
Photos
Installations
CBX Feed Batching Software
Feed Batch Automation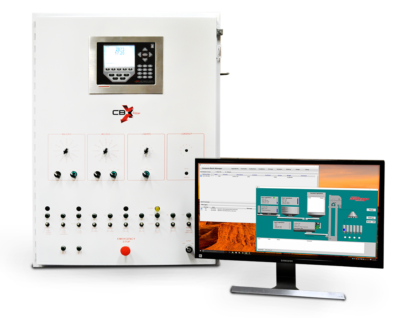 CBX FEATURES

Real-time, feed batch monitoring
Control virtually any mill configuration, new or existing
Select screen objects to view/edit parameters, run diagnostic tests, load vehicles, and select formulas
Interface with 3rd party mill management/accounting programs
OPC compliant
Automates an entire feed processing system all the way from grinding, to mixing, and inclusion of micro ingredients, all with a control panel.
Windows operating systems
Ethernet communications allow access from other computers
Total hard wired manual backup
 Dual hard drives using RAID 1 provide maximum data security
CBX CAPABILITIES

Sudenga's real-time batch monitoring software puts everything you need, right at your fingertips. Here are some of the top used functions

Monitor: Real-time batch monitoring; all screen objects can be selected to view/edit parameters, run diagnostic tests, load vehicles, and select formulas
Manage: Create and send feed orders to the batching controller; generate reports (history, parameters, etc.); download data to 3rd party accounting software; list formulas for release to batching controller; display ingredients and error messages; ingredient inventory, grain bank, and lot tracking
Maintain: Enter group parameters; select location and customer feed tracking; create phase list; batch by group
Track: Quickly view inventory levels and edit ingredient parameters
Report: Tailor reports to specific parameters being monitored
streamline your feed management process

With Sudenga's CBX Feed Batching software, you can easily and efficiently batch together multiple feeds into a single, optimized batch. This allows you to reduce waste and save on transportation costs, all while ensuring that your animals are getting the precise nutrition they need.

Our software is highly customizable, allowing you to set specific parameters for your feed batches based on your animals' dietary requirements. Plus, our user-friendly interface makes it easy to create and manage batches, even for those with limited technical experience.

Our feed batching software has been tested and approved by industry experts, and has a proven track record of improving efficiency and reducing costs for farms and feed mills alike.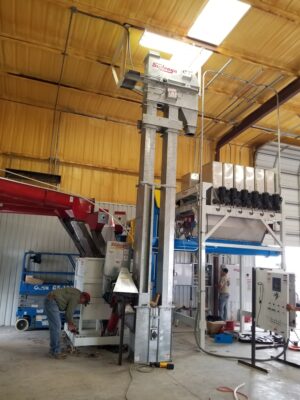 Check out this installation near San Angelo, TX featuring two bucket elevators, a horizontal mixer, a micro ingredient skid, a round tube auger, and CBX batching software.
Read More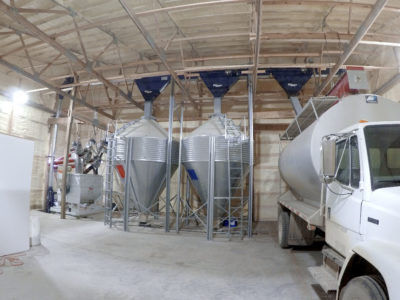 Check out this farmer-operated feed mill setup. From a hammermill to a horizontal mixer to Sudenga's feed loop conveyor system, this site has it all.
Read More