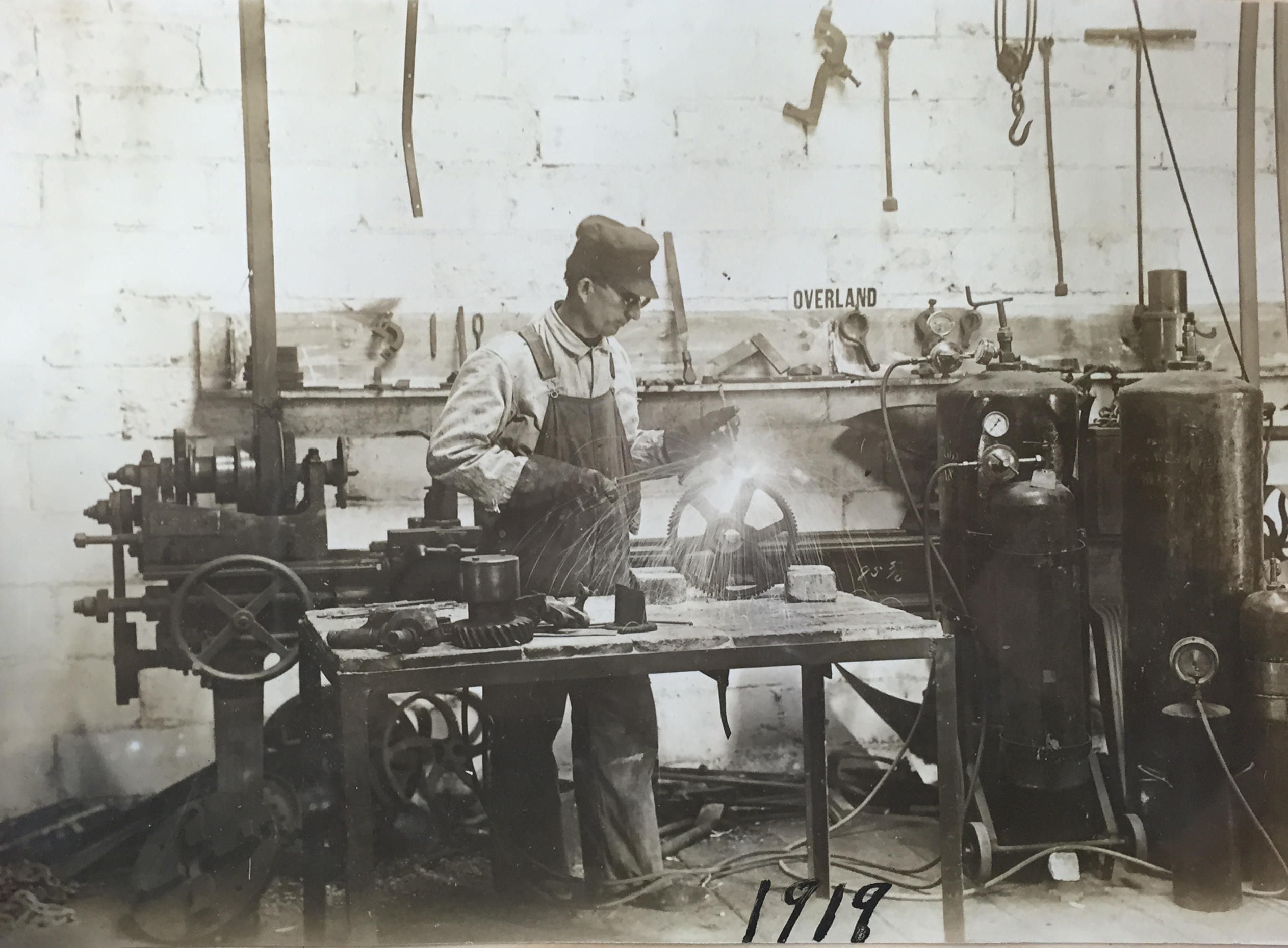 CAREERS
Join our team! Our company has a rich legacy that dates back to 1888. We take great pride in crafting quality products—that can be found worldwide—right here in George, Iowa. We invite individuals with a strong work ethic and a passion for excellence to apply to join our team.
NEW FACILITY OPENING FALL 2023
NOW HIRING FOR THE FOLLOWING POSITIONS
We are searching for people with a passion for precision and an eye for detail. If you're dedicated to delivering top-notch quality products and take pride in your meticulous work, we invite you to explore our opportunities at DTI. Let's create exceptional products together, where every detail matters.
Join one of northwest Iowa's largest employers!
You can stop by and fill out an application in person at 2002 Kingbird Ave, George, IA, or email your resume to careers@sudenga.com. Don't have a resume? Download an application here. We look forward to hearing from you!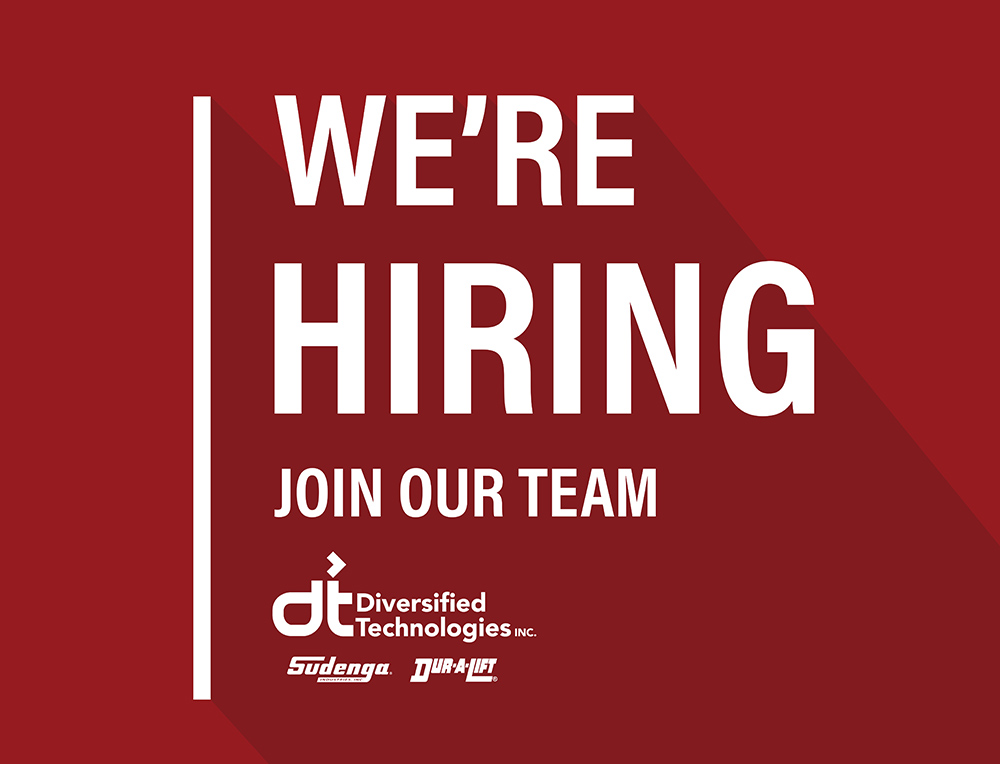 We are always looking for people who have the "right stuff". If you have talents that fall outside of the current job listings above, we'd still love to hear from you. Employment opportunities are available in engineering, sales, office, and production. Email your resume and cover letter to careers@sudenga.com.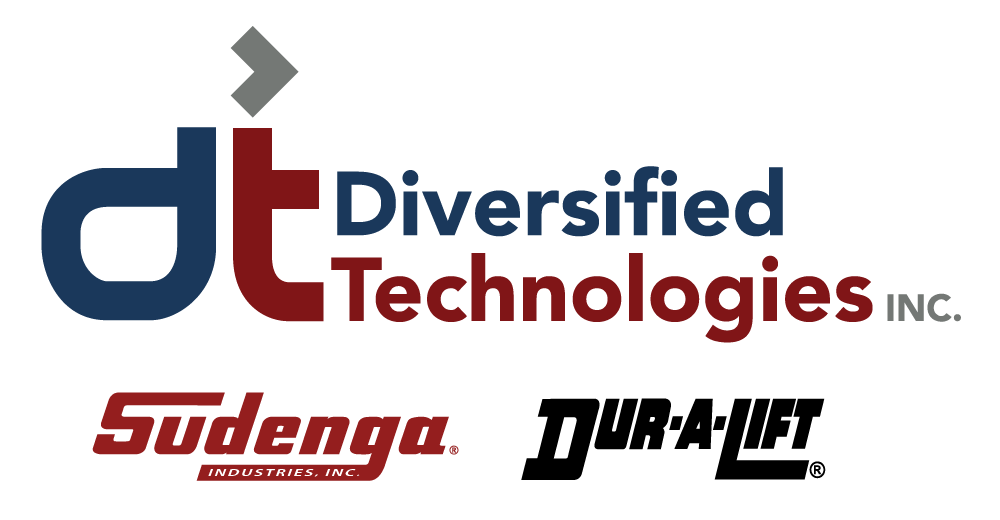 Diversified Technologies, Inc. (DTI) is the parent company of both Sudenga Industries, Inc., and Dur-A-Lift, Inc. The DTI campus is located just outside of George, Iowa – a central location to many northwest Iowa, southwest Minnesota, and southeast South Dakota towns. DTI employs over 200 people and is one of the largest employers in the county.
Diversified Technologies, Inc., is an Affirmative Action/Equal Opportunity Employer.
ABOUT SUDENGA: Sudenga Industries is a leading manufacturer of durable ag equipment for grain, feed and seed handling applications. Products can be found in farm and commercial agriculture installations as well as industrial material handling applications worldwide.
ABOUT DUR-A-LIFT: For more than half a century, Dur-A-Lift has specialized in building bucket trucks (also known as truck-mounted aerial lifts) for the electric utility, forestry, sign and lighting, and telecommunications industries. Made in the USA since 1969.
FOLLOW US ON SOCIAL TO KEEP UP-TO-DATE ON ALL DTI JOB OPENINGS
FOLLOW US
SMALL TOWN COMPANY; BIG TIME REACH
George is nestled in the corner of Iowa, and is a short drive from many larger area towns. We offer exceptional job opportunities and we attract talent from all over northwest Iowa, southwest Minnesota, and southeast South Dakota. We offer a small town charm yet our two companies reach far and wide, with dealers all across United States and beyond. All of our equipment is made right here in George, Iowa!
Less than a 25 minute drive from many area towns!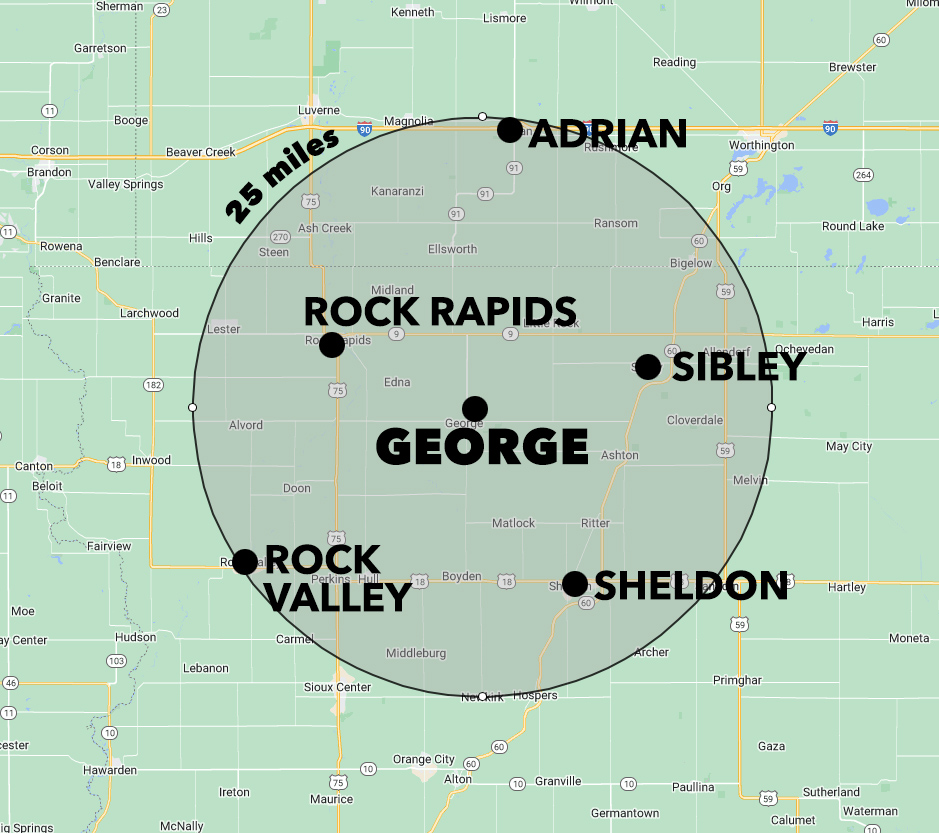 ---
FAQ: FREQUENTLY ASKED QUESTIONS
Do you offer benefits?
Yes! We offer health insurance, paid time off, life insurance, 401K, and paid holidays (including your birthday).
Do you do have any internship opportunities?
Yes! If you are pursuing a degree in engineering, IT, or any other career path that might fit in well with Sudenga and Dur-A-Lift's team, we want to hear from you! Email your resume and cover letter to careers@sudenga.com.
Are you open on weekends or evenings?
No! Our regular production schedule does not include any weekend or evening hours.
What are your regular hours?
Our office is open from 7am -5pm and is staffed accordingly. Most of production operates on a day shift that runs from 6am-2:30pm.
Do you you offer on-the-job training?
Yes! For the right candidate we offer onsite training for certain positions. Please send inquiries to careers@sudenga.com.
Where are you located?
We are located just a mile northeast of George, IA. All of the products for both Sudenga and Dur-A-Lift are designed, manufactured, and sold from our facility in northwest Iowa.
What if I have a question about one of the open positions?
Send your questions to careers@sudenga.com and someone will get back to you!