Horizontal Mixer / Surge Hopper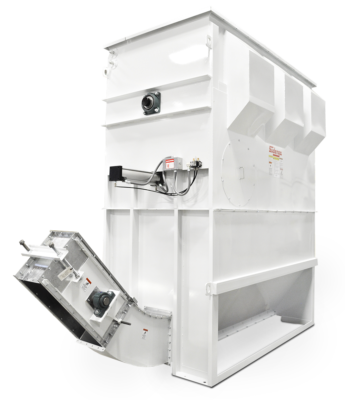 General Info

Increase production with a specially designed surge hopper for your horizontal mixer from Sudenga Industries. Our Horizontal Mixer / Surge Hopper combination can increase your production time with reduced batch cycle times and fast, efficient clean out.

Every Sudenga Surge Hopper is furnished with a custom designed conveyor extension for each application, available with either paddle drag conveyor or a screw conveyor for discharge. If desired, the surge conveyor can be designed with the Sudenga curved section, allowing for inclines of up to 45 degrees.
SURGE HOPPER FEATURES

Surge conveyor can be designed using a curved section for inclines up to 45º
Available with paddle drag conveyor
Surge hopper capacity will hold the complete batch in the mixer
Custom designed conveyor extension for each specific application
FAST, EFFICIENT CLEAN-OUT BETWEEN MIXING BATCHES

MULTIPLE SLIDE GATE:

One, two or three gate openings
Curve slide gate arrangement eliminates any interior pockets
Bolted, replaceable UHMW on sliding surfaces
Adjustable gate support track
Pneumatic or electric operated