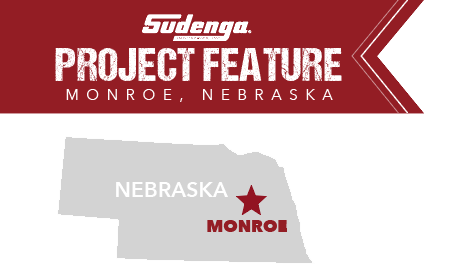 Location: Farm of Gary Harms located near Monroe, NE. Harms is a row crop farmer for corn and beans.
Project: Designed and sold by Frisch Brothers LLC of Newman Grove, NE. Millwright is Warren Forbes & Son Repair of Brunswick, NE. This system was designed for the ability to add a dryer and additional storage in the future.
Sudenga equipment: 2 Sudenga Hi-Cap 24 Bucket Elevators, Sudenga Catwalk and Conveyors.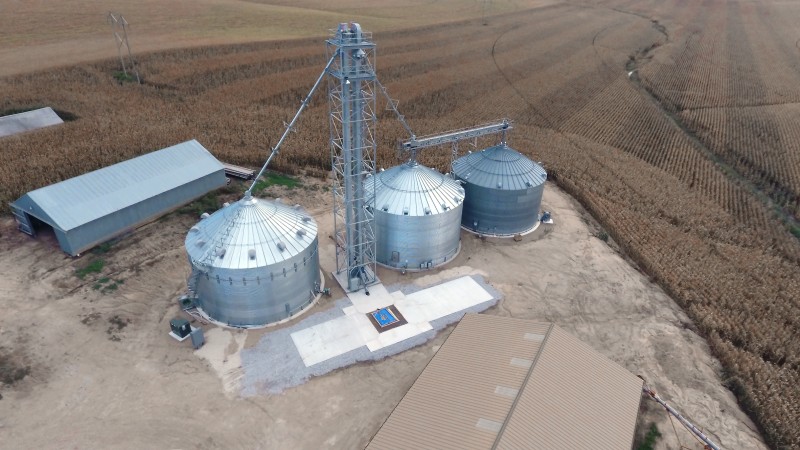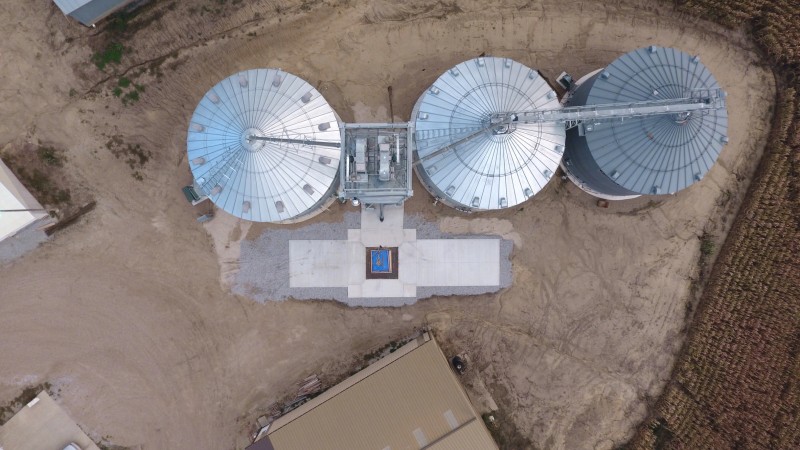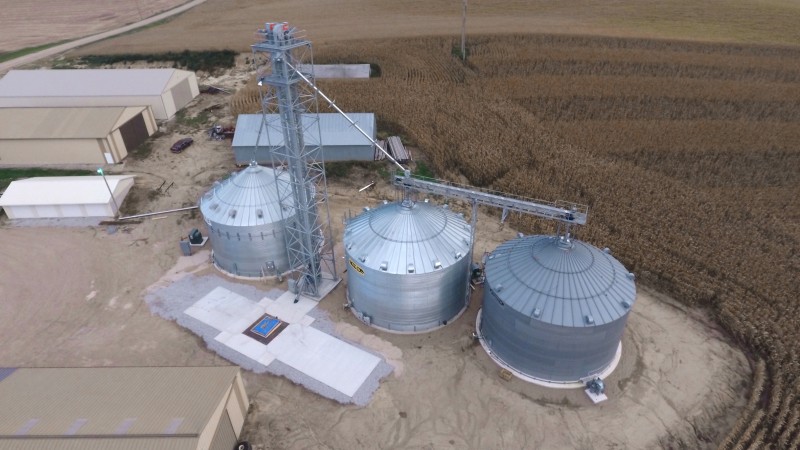 Drone pictures taken by Nick Harms