SHELDON, IOWA — Diversified Technologies, Inc. (DTI), a manufacturing company based out of George, Iowa, received the 2015 Global Iowa Excellence in Exporting Award. The award was presented at the fifth annual Northwest Iowa Development (NWID) partners meeting at the Northwest Iowa Community College in Sheldon, Iowa on Sept. 15, 2015. More than 140 community and regional leaders from the six-county NWID region representing economic development, business, city councils, boards of supervisors and others with an interest in growing the region attended the meeting.
"We know that Northwest Iowa is a great place to live, and a great place to do business. This award is important because it underscores the fact that we can be competitive as an Iowa based manufacturer on the global stage as well," said Greg Ver Steeg, Vice President at DTI.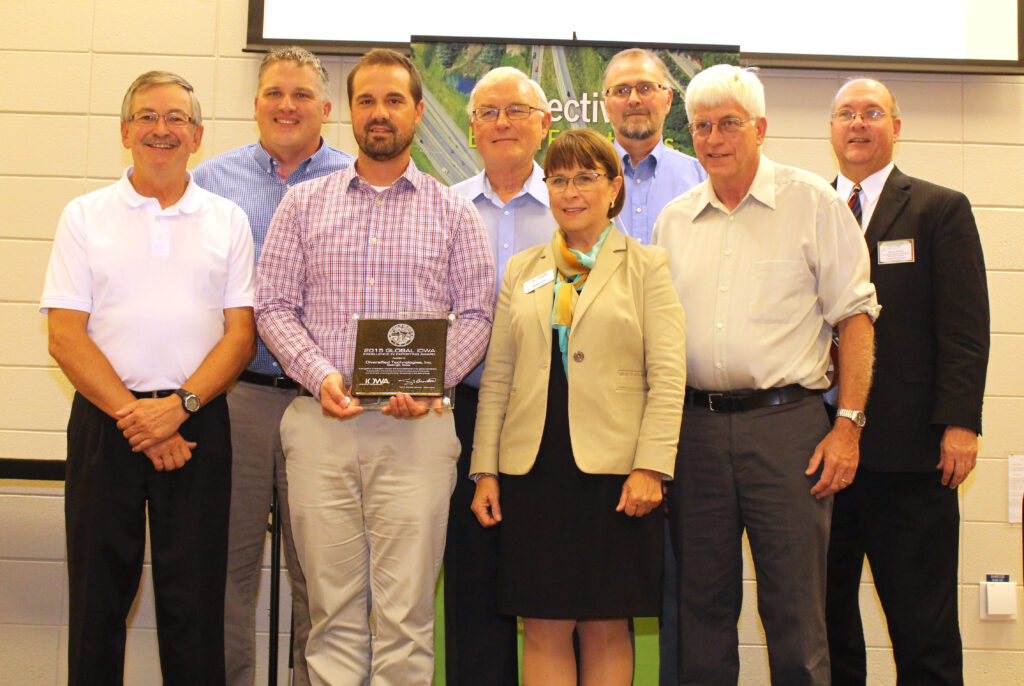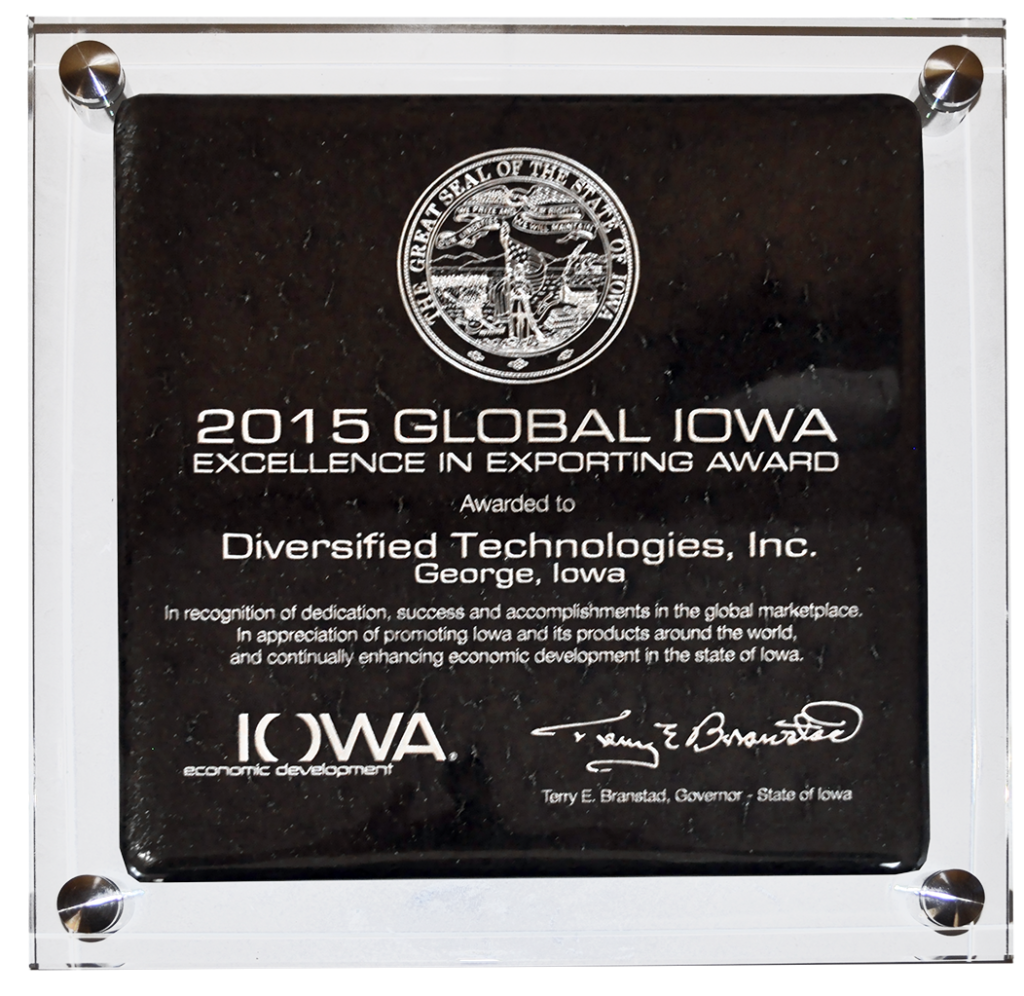 Three other awards were also presented at the meeting. Two Kirk Grau Business Innovation Awards were presented by NWID Board members Mark Buschkamp and Kiana Johnson. The first innovation award went to David De Kok, owner of DK Plastics of Archer. The second innovation award was presented to Larry Heemstra, vice president for finance and human resources and Frank Sloup, vice president for quality and continuous improvement of Quatro Composites of Orange City. The final award of the evening was the NWID Beyond Expectations Economic Development Support Award. Buschkamp and Johnson presented this award to Board President Dr. Andy Schierholz of the Hartley Economic Development Corporation.
"The annual Partners Meeting is our way to show appreciation for the efforts and contributions our partners and stakeholders make to grow northwest Iowa and our counties and cities through economic development," NWID Board member Steve Simons explained following the Partner Meeting.
ABOUT DTI
Diversified Technologies, Inc. (DTI) is the parent company of Sudenga Industries, Inc., Dur-A-Lift, Inc. and Ranger All-Season. DTI employs over 260 people and is one of the largest employers in northwest Iowa. Production for all divisions and product lines takes place on its campus outside George, Iowa.

ABOUT NWID
Northwest Iowa Development is a regional economic development marketing organization focused on growing businesses and communities in northwest Iowa. It includes the counties of Lyon, Sioux, Cherokee, O'Brien, Plymouth and Osceola. For more information, visit www.northwestiowa.com or contact your local economic development organization.
(Click here for a PDF version of this story)