We are looking currently looking for an Industrial Painter to join the Diversified Technologies team. If you have 5+ years of experience and are looking for something new, we would love to hear from you. Send your resume (or any questions) to careers@sudenga.com.
Job Requirements/Expectations Include:
Industrial painting experience preferred (but willing to train the right candidate)
Positive attitude & good communication skills
Able to wear a respirator
Strong attention to detail
Willingness to follow instructions
Able to walk and stand up 8 hours per day
Able to lift up to 50lbs repeatedly
Able to operate forklift
Must pass pre-employment drug screen, job function evaluation, pulmonary function test and FIT test
Applicants must be self-motivated, have excellent attendance, and be willing to work 40+ hours a week.
Three Ways to Apply
Download an application. Send your completed application to careers@sudenga.com or mail to PO Box 8, George, IA 51237
Fill out an application in person at 2002 Kingbird Ave., George, Iowa

Solid benefits package available. Company paid, post-offer, pre-employment drug screening required.
---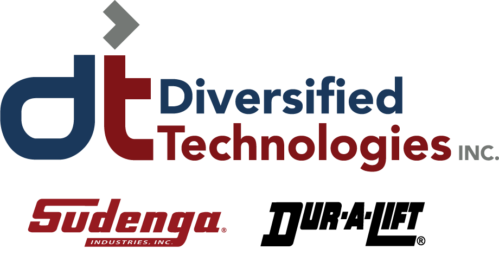 Diversified Technologies, Inc. (DTI) is the parent company of both Sudenga Industries, Inc., and Dur-A-Lift, Inc. DTI employees over 200 people and is one of the largest employers in northwest Iowa.

Diversified Technologies, Inc., is an Affirmative Action/Equal Opportunity Employer.