Sudenga Industries is searching for an individual to do Custodial Work. This person should be self-motivated, have excellent attendance, and be willing to work a minimum of 10-12 per week. A positive attitude is always a plus.
Job Requirements/Expectations Include:
Willing to work 10-12 hours per week, with the potential for more hours if desired
Light cleaning in an office environment
Vacuuming and sweeping floors
Cleaning and restocking restrooms and break rooms
Dusting surfaces (desks, tables, shelves, etc.)
Taking out trash and recyclables
Three Ways to Apply
Download an application. Send your completed application to careers@sudenga.com or mail to PO Box 8, George, IA 51237
Fill out an application in person at 2002 Kingbird Ave., George, Iowa

Solid benefits package available. Company paid, post-offer, pre-employment drug screening required.
---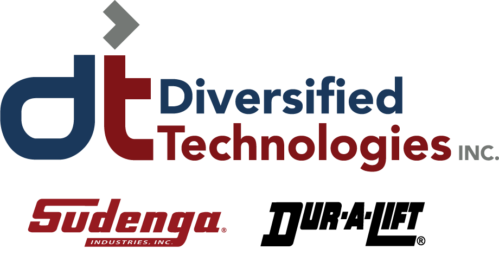 Diversified Technologies, Inc. (DTI) is the parent company of both Sudenga Industries, Inc., and Dur-A-Lift, Inc. DTI employees over 200 people and is one of the largest employers in northwest Iowa.

Diversified Technologies, Inc., is an Affirmative Action/Equal Opportunity Employer.