Dur-A-Lift is looking for someone to join their production team. Applicant must be self-motivated, have excellent attendance, and be willing to work 40+ hours a week. A positive attitude is always a plus. No experience necessary.
Job Requirements/Expectations Include:
Ability to stand for long periods
Able to lift heavy up to 50 lbs.
Meticulous in performing tasks
Able to follow instructions and understand measurements
Willingness to learn new skills
Good communication.
Three Ways to Apply
Download an application. Send your completed application to careers@sudenga.com or mail to PO Box 8, George, IA 51237
Fill out an application in person at 2002 Kingbird Ave., George, Iowa

Solid benefits package available. Company paid, post-offer, pre-employment drug screening required.
---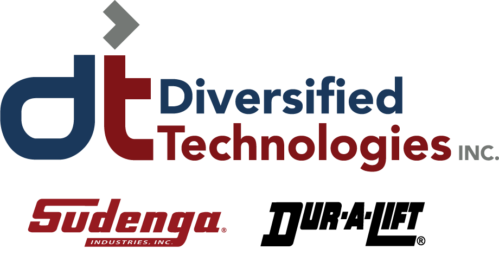 Diversified Technologies, Inc. (DTI) is the parent company of both Sudenga Industries, Inc., and Dur-A-Lift, Inc. DTI employees over 200 people and is one of the largest employers in northwest Iowa.

Diversified Technologies, Inc., is an Affirmative Action/Equal Opportunity Employer.