Dur-A-Lift, Inc. is now hiring a Mounting Technician. Applicant must be self-motivated, have excellent attendance, and be willing to work 40+ hours a week. A positive attitude is always a plus.
Job Requirements/Expectations Include:
Mechanical apptitude.
Able to stand continuously for 8 hours.
Able to read and follow prints.
Abe to accurately read a standard tape measure to a 64th.
Able to walk, stand, bend, stoop, lift, grasp, push and pull.
Familiar with and able to operate hand and power tools.
Able to lift 50lbs unassisted.
Three Ways to Apply
Download an application. Send your completed application to careers@sudenga.com or mail to PO Box 8, George, IA 51237
Fill out an application in person at 2002 Kingbird Ave., George, Iowa

Solid benefits package available. Company paid, post-offer, pre-employment drug screening required.
---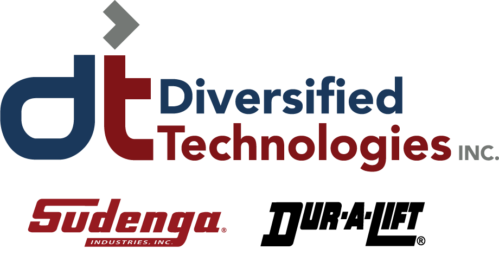 Diversified Technologies, Inc. (DTI) is the parent company of both Sudenga Industries, Inc., and Dur-A-Lift, Inc. DTI employees over 200 people and is one of the largest employers in northwest Iowa.

Diversified Technologies, Inc., is an Affirmative Action/Equal Opportunity Employer.