FOR SALE: UNDERCAR BELT HOPPER
Details: Undercar belt hopper with 7.5hp 1ph motor and cord. Includes spring-loaded hopper to reduce grain splatter. 12" x 15' conveyor with 14" belting. Up to 4,000 BPH. No need to dig a hole under existing unloads. Fits under hopper bottom trailers.
Read more about Sudenga's undercar belt hopper here.
Contact the dealer below for more information.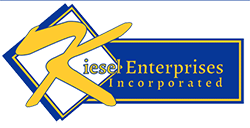 Kiesel Enterprises, Inc.
1198 S Kiesel Dr.
Princeton, IN 47670
ph. 812.386.6580
fx. 812.386.7537