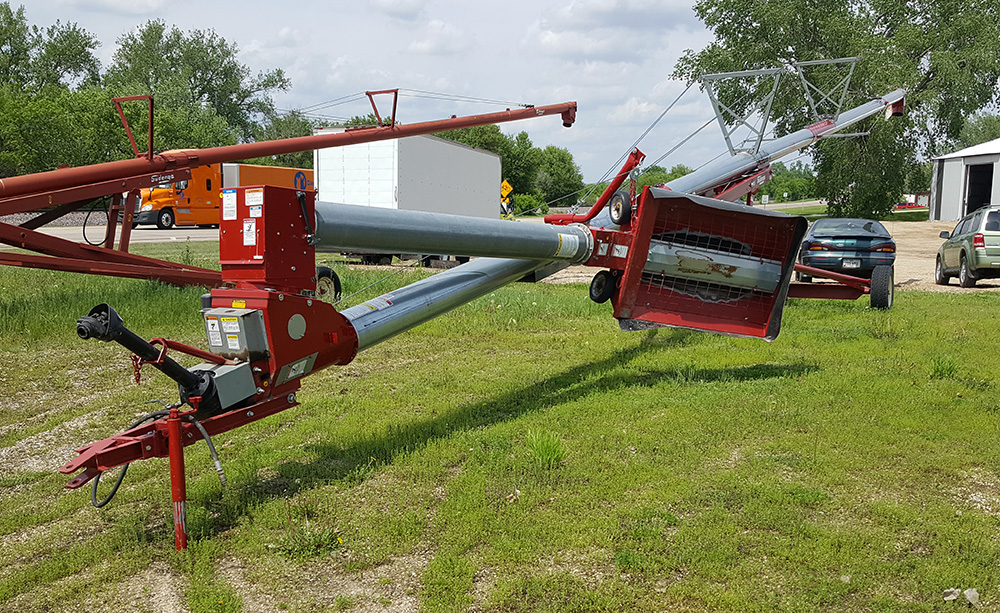 FOR SALE: 10″ x 71′ HI-EFFICIENCY PORTABLE AUGER
Details: USED 10" X 71' galvanized Hi-Efficiency auger with a single screw swing hopper. Multiple other new and used augers in stock as well.
Contact the dealer below for more information or pricing inquiries.
Read more about Sudenga's Hi-Efficiency Portable Augers here.
Sheldon Grain LTD
508 2nd Ave Sheldon, IA 5120
712-324-4900